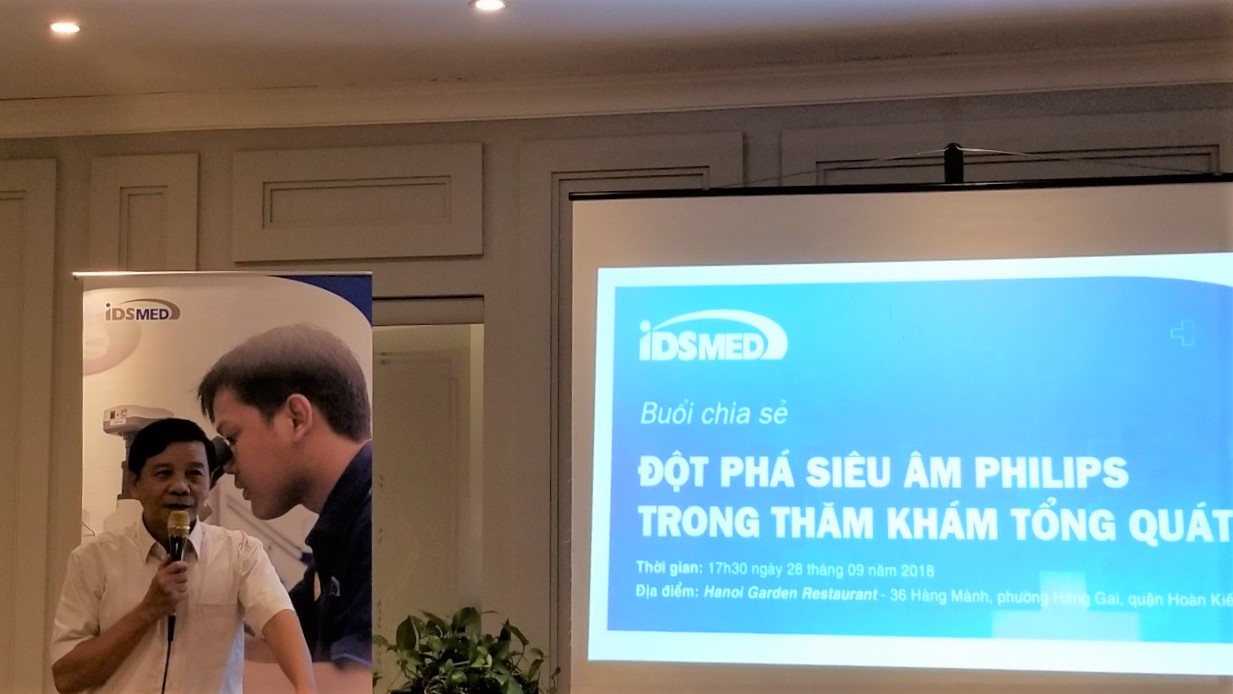 A/Prof. Tran Van Riep, Vice President of Viet Nam Society of Ultrasound in Medicine


On 28
th
September, idsMED Viet Nam pleased to welcome professors and doctors to the Round table – a new medical insight sharing model themed "Breakthrough of Philips Ultrasound in Medical general check-up". The round table event was honored to have the consultancy of A/Prof. Tran Van Riep, Vice President of Viet Nam Society of Ultrasound in Medicine and participation of Dr.Vu Hai Thanh, Head of Diagnosis Imaging Department, Viet Duc hospital, along with many doctors, managers of Diagnosis Imaging Department, Oncology, Endocrinology from renown hospitals in Hanoi.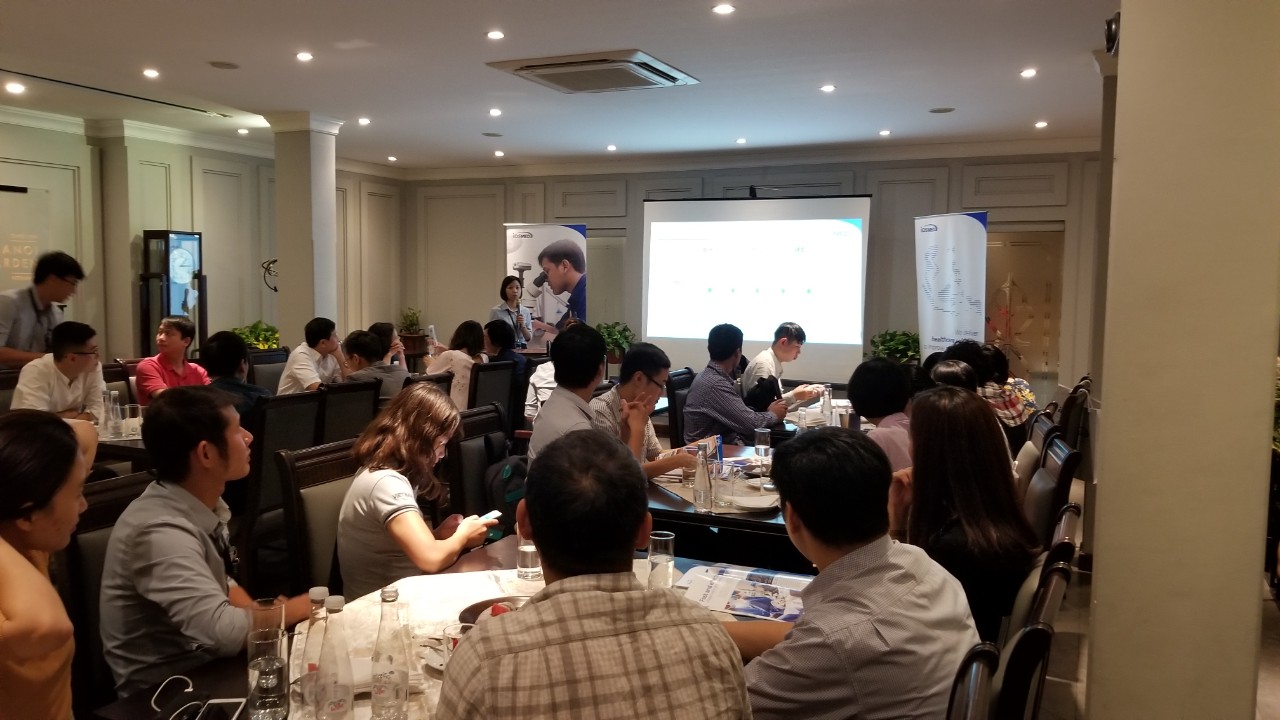 The presentation on EPIQ-Philips ultrasound by idsMED
At the event, idsMED product specialists have introduced to all participants about the exceptional features of Philips EPIQ Ultrasound in general medical check-up and the specialized feature of C5-1, C9-2, and eL 18-4 ultrasound probe in diagnosing hepatological diseases, delivering ultrasound images in small area such as mammary gland, testicular, thyroid, musculoskeletal systems.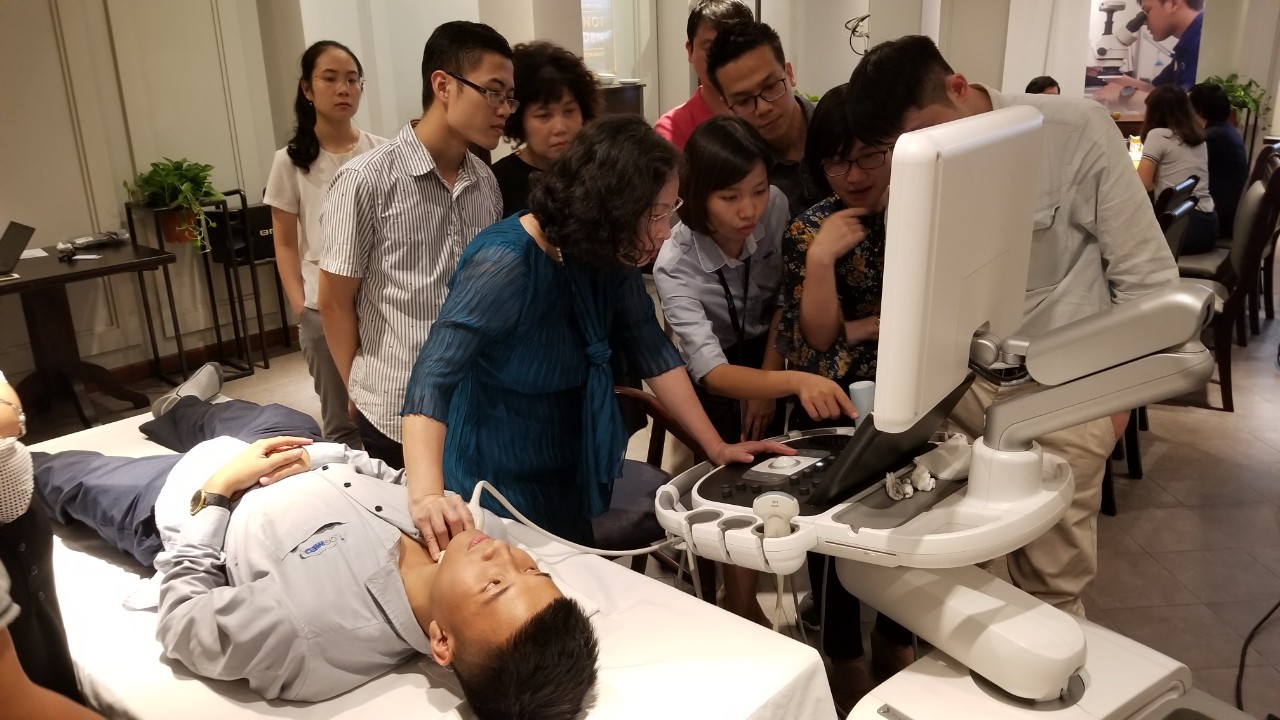 The hand-on session.
Professors and doctors spent time in hand-on practice and joined in a lively discussion on the topic. Doctor Dao Danh Vinh, Diagnosing Imaging Department, Bach Mai hospital shared: "I expect this round table sharing session can be organized regularly so that doctors and professors can gather to discuss and clarify debatable topics".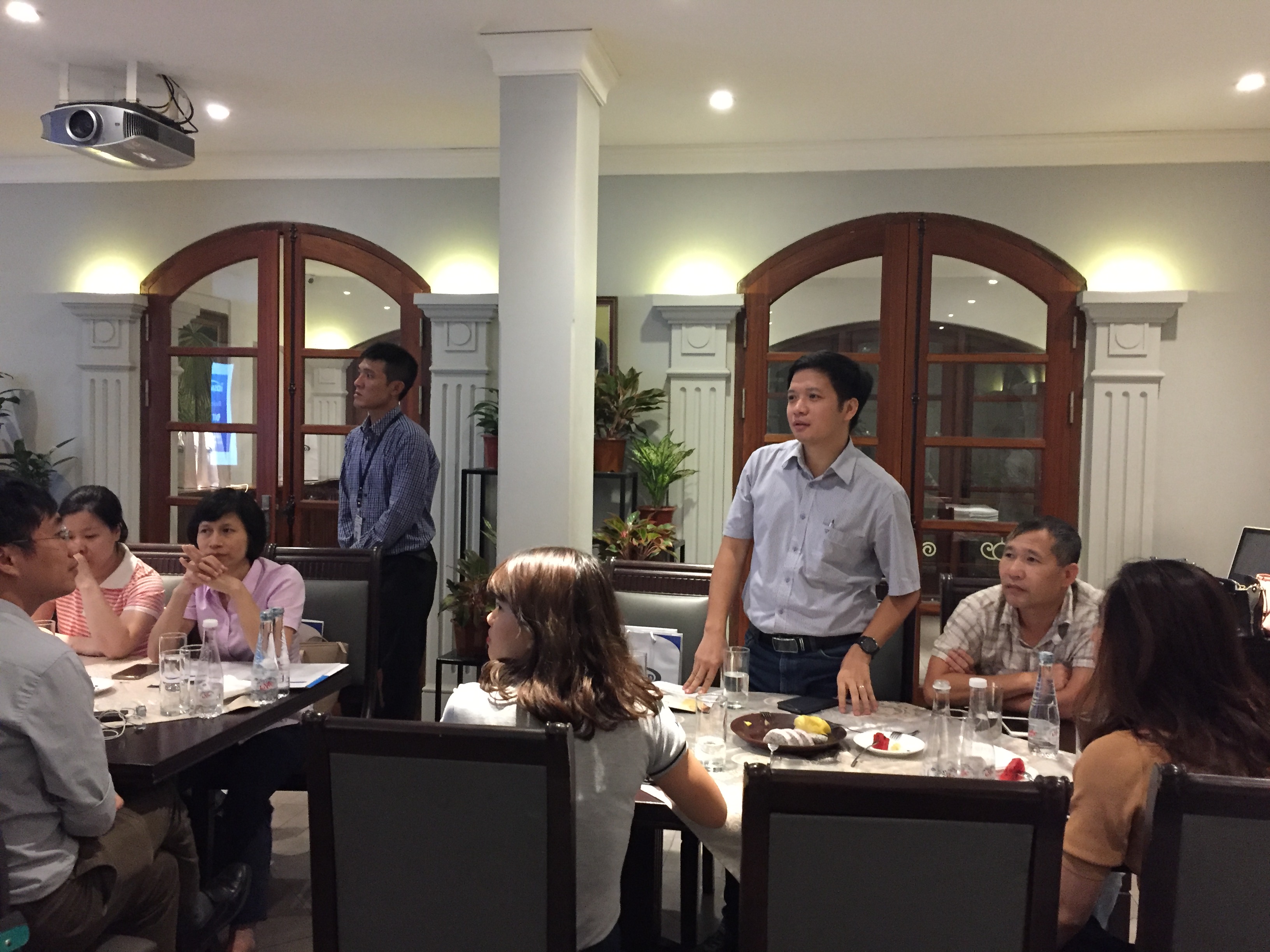 Dr. Dao Danh Vinh shares his opinions about the events
Hoping to form a professional community for specialists, doctors and practitioners in medical field in Hanoi gathering to discuss problems, sharing experience and enhancing professionally, idsMED is expecting to continue organizing round table in various of medical fields with valuable topics in the future.