Among the many activities organised in conjunction with idsMED's 10th anniversary celebration, idsMED Vietnam launched the "21-Day Exercise Challenge" program. Beginning 9 September, this program has attracted the participation of many idsMED Vietnam members.
This "21-Day Exercise Challenge" serves a dual purpose. Firstly, the program is to encourage idsMED Vietnam members to exercise and improve their health, especially during this period of working from home. At the same time, their participation can also inspire their loved ones to exercise with them every day. Secondly, by taking part in this program, the members help to raise funds to buy Respokare masks for medical staff in their fight against the pandemic. idsMED Vietnam is sponsoring VND 1,000,000/day for the 21 days challenge.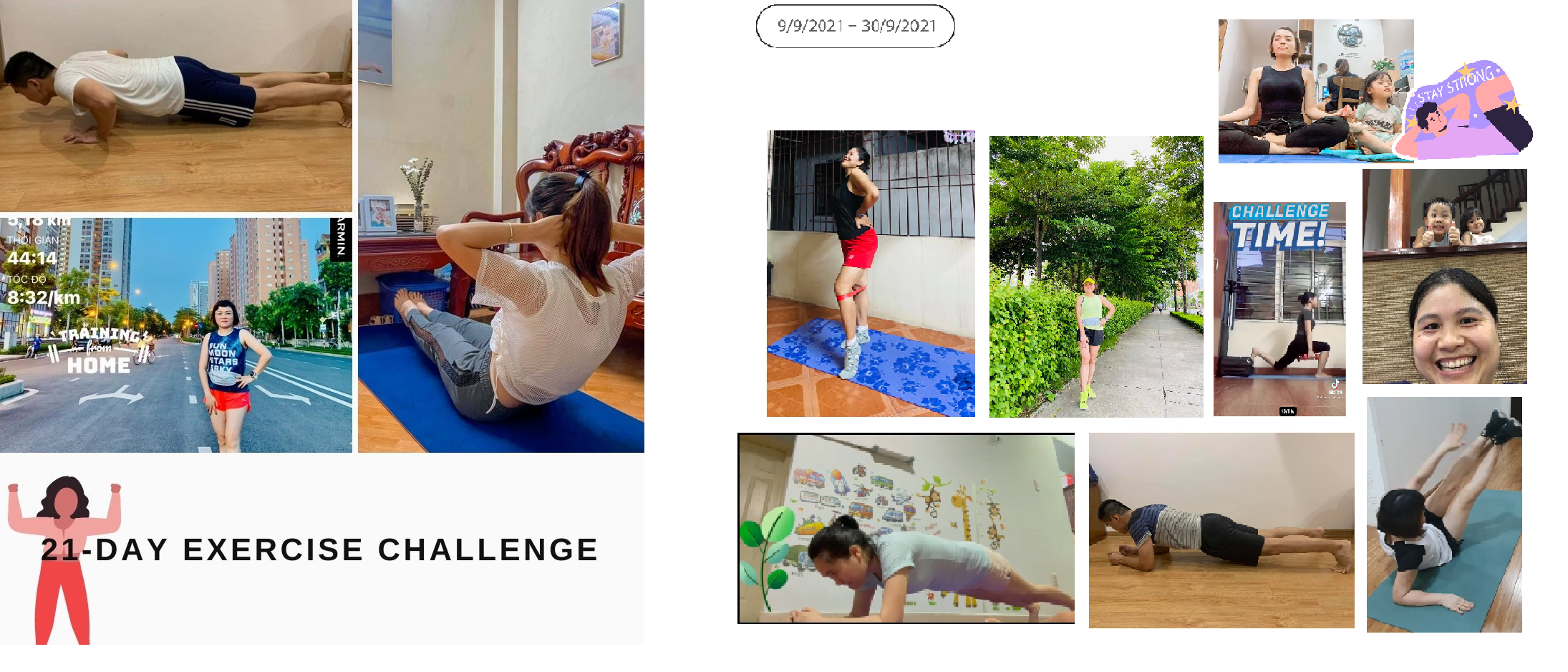 "21-day Exercise Challenge" is very interesting and meaningful. I signed up to participate and I am definitely determined to practice sports for the full 21 days to join hands in raising funds for doctors and nurses."
Dat Tran – MSC.
"Thank you for launching this meaningful program. Exercise challenges help employees bond a lot. Along with the photos/videos on Group idsMED Vietnam, the members shared very useful training experiences together." Thao Do – HR