Event News
05 December 2022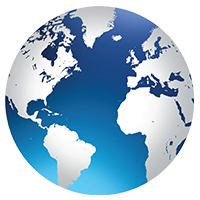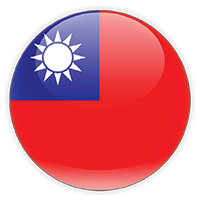 On 22 November 2022, idsMED Taiwan hosted the CEO Townhall Fireside Chat, at the Edinberg S Hall of the Xinzhuang Denwell building in New Taipei City. After the prolonged pandemic in Taiwan had finally settled, idsMED Taiwan was able to host this event physically with the presence of Mr. Ben Chang, Group CEO and Founding Partner.

At the CEO Townhall Chat, Ben acknowledged that with the uncertain economic situation in the region and globally, idsMED Group is going through challenging times. This did not mean, however, that idsMED Taiwan nor any other entities should face this challenge alone, as idsMED possesses a vast infrastructure of talent and resources that the team can tap into to ensure the superiority of our products and services in the market.

Reflecting on the past three years and guided by the FY21-23 strategic plan, Ben noted how the idsMED Group is geared toward a direction favorable for future growth, specifically in having built up a solid IT infrastructure base. He also reiterated that the group would continue to invest in such beneficial technology, and concurrently continue to nurture the next group of young leaders within the idsMED Group. From this, the idsMED Taiwan team took home the motivating lesson that we are a company of growth, and we will continue to grow stronger!

Specific to the Taiwan team, Ben expressed his appreciation for the years of hard work that Nancy Huang, idsMED Taiwan's Consulting Partner, has given to the company. Ben likewise reaffirmed his confidence in Jason Hsu, GM Taiwan, to lead the local team to greater heights with an entrepreneurial spirit, reiterating that Taiwan's battle cry would be "Aligning as one team, one family, with purpose towards a common goal!"

Fired up to receive this message, idsMED Taiwan was grateful to know about the large support structure that the team can tap from the Group. With the analogy of "dwarfs sitting on the shoulders of giants", it drove home the message that in no time, idsMED Taiwan will turn the corner towards larger accomplishments.

Following the sharing session, the CEO fielded questions from the team, with a plethora of queries coming in across the front, middle and back offices. The topics covered the team's earlier and current challenges, understanding the buy-side of the medical device supply chain, and future business directions. With plenty of questions but too little time, the team proceeded to a sumptuous Taiwanese dinner. This was also the first time for many of idsMED Taiwan's members to have a personal interaction with the CEO, and many felt it was a rewarding experience.

The event culminated with a photo-taking ceremony and the idsMED Taiwan team went home will full stomachs, and a renewed drive to do everything it takes to turn Taiwan's performance around!