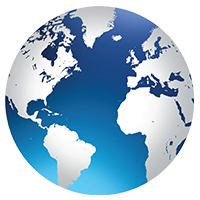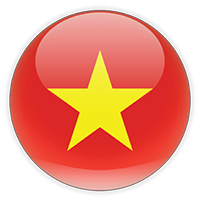 For the second consecutive year, idsMED Vietnam is recognised as one of the "Best Companies to Work for in Asia 2023" at the prestigious HR Asia Awards ceremony held at the Gem Centre in Ho Chi Minh City on 3 August 2023.


It is an honour for idsMED Vietnam to be recognised for its efforts in developing happy employees through creating a happy working environment, empowering members to enhance their skills and enabling them to actively engage within the company. In so doing, employees spread positive energy by serving their customers in the most cheerful and dedicated way.

To celebrate this occasion, Mr. Tan Chwee Choon, Regional Director & SVP of idsMED Vietnam sent a letter of congratulations and thanks to all idsMED Vietnam members.

Mr. Chwee Choon shared in his letter: "What I want to share with everyone is my pride and gratitude to you – all members of idsMED Vietnam who have been working hard and joining hands to further improve idsMED Vietnam with your working efficiency, good attitude toward work and colleagues. This award is a recognition, a reminder which inspires us to continue contributing to make idsMED Vietnam a better workplace every day."

Meanwhile, Hieu Ly, from the Medical Specialty Care (MSC) team expressed: "I'm not too surprised when idsMED Vietnam achieved this title once again. I am very proud to be a member of idsMED. I work in a place where all our contributions are recognised, our successes are always rewarded and most importantly, when someone fails, everyone comes together to find solutions and provide guidance and support. I don't consider everyone at work as colleagues but as family members."

Congratulations, idsMED Vietnam!


VIETNAMESE:
idsMED VIỆT NAM XUẤT SẮC ĐƯỢC CÔNG NHẬN LÀ MỘT TRONG NHỮNG "NƠI LÀM VIỆC TỐT NHẤT CHÂU Á 2023" TRONG 2 NĂM LIÊN TIẾP

idsMED Việt Nam vừa được công nhận là một trong những "Nơi làm việc tốt nhất châu Á 2023" tại Giải thưởng nhân sự uy tín - HR Asia Awards trong sự kiện trao giải ngày 3/8 vừa qua. Đây là lần thứ 2 liên tiếp idsMED Việt Nam được nhận giải thưởng này.

"Nơi làm việc tốt nhất châu Á 2023" một lần nữa ghi nhận những nỗ lực của idsMED Việt Nam trong việc tạo dựng môi trường làm việc hạnh phúc, giúp các thành viên thực sự gắn bó với công ty, được trao cơ hội phát triển và tối đa hóa năng lực bản thân, từ đó trở thành những nhân viên hạnh phúc. Mỗi ngày, những nhân viên hạnh phúc của idsMED Việt Nam sẽ lan tỏa năng lượng tích cực, phục vụ khách hàng trong tâm thế vui vẻ và nhiệt huyết nhất.

Nhân dịp này, ông Tan Chwee Choon – Regional Director & SVP Việt Nam đã gửi thư chia vui và cảm ơn tới toàn thể các thành viên idsMED Việt Nam.

Ông Chwee Choon chía sẻ: "Điều tôi muốn chia sẻ với tất cả mọi người là niềm tự hào về các bạn và sự biết ơn đối với các bạn - những thành viên đã và đang làm việc tích cực, chung tay hoàn thiện hơn nữa môi trường idsMED Việt Nam bằng hiệu quả làm việc, thái độ với công việc và với đồng nghiệp của mình. Giải thưởng này là sự ghi nhận, một sự sự nhắc nhớ, truyền cảm hứng cho chúng ta tiếp tục đóng góp để idsMED Việt Nam là nơi làm việc tốt hơn mỗi ngày."

"Tôi không quá bất ngờ khi idsMED Việt Nam một lần nữa đạt được danh hiệu này. Bản thân tôi rất tự hào khi là người của idsMED. Tôi được làm việc tại một nơi mà mọi đóng góp của bạn đều được ghi nhận, mọi thành công của bạn luôn được tưởng thưởng và quan trọng là khi bạn thất bại, mọi người đều cùng nhau tìm giải pháp và định hướng cho bạn tốt hơn. Tại đây, tôi không coi mọi người cùng công ty như đồng nghiệp, mà xem nhau như các thành viên trong gia đình." – Hiếu Lý - MSC

Chúc mừng idsMED Việt Nam!