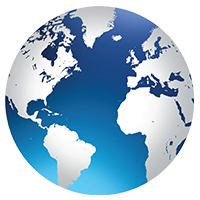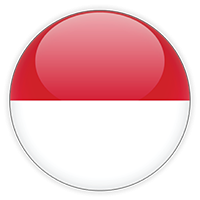 The outbreak of COVID-19 that swept across the world has affected many aspects of human life. As a result, many are experiencing unprecedented changes and elevated pressures in life such as economic crisis, loss of loved ones, declining quality of health, and other anxieties that can arise due to this outbreak. Therefore, both physical and mental health are at risk, with depression and anxiety being the most common during such times.

People who are under stress may experience some of these:
• Sleep disorders
• Eating disorders
• Reduced concentration
• Unstable mood
• Behavioural changes
• Excessive worrying/ Anxiety attacks
• Alcohol and substance abuse
• Other psychosomatic disorders

So how can we improve our mental state? Check out the following six simple steps:

1. Doing Positive Activities
With restrictions that require us to stay at home, you can take advantage of this opportunity to do fun or new things that you have always wanted to do but could not. You can start by trying out new recipes, reading novels, watching movies, painting, playing music, gardening, spring cleaning the house, or you can even re-organise your bedroom.

2. Create A Morning Routine
The way you begin your morning routine determines the quality of your day. Getting up early in the morning is beneficial for your mental health because people who wake up early will have a better mood than those who wake up later in the day. You can start your morning routine by taking a shower, exercising, meditating, and practicing self-care.

3. Connect With Others
Physical distance is not an obstacle for maintaining social relationships to stay connected with family and colleagues. You can use the various technologies available, for example, hang out through group video calls or other group activities that can be done virtually.

4. Set Limits on News and Media Consumption
Empowering yourself with information can be very useful in broadening your horizons. However, too much negative news can influence your well-being. Filter information that may affect your mental condition and occupy your time with other interests.

5. Be optimistic and Keep Calm
The current unfavorable situation can induce psychosomatic reactions in the body, especially when you are experiencing anxiety, frustration, and fear. Positive thinking will keep harmony in your mind; fill it with happy thoughts, which help uplift your mental health. A stable mental disposition strengthens the immune system, allowing your body to remain healthy as well.

6. Seek Support and Help
Seeking support from those closest to you when feeling overwhelmed can help you relieve your emotional stress. However, if you have made significant efforts and your emotional being has not improved, there is nothing wrong with seeking the assistance of a health professional to help you deal with the situation.

These are 6 steps you may explore to deal with stress during the pandemic. Stay focused on your physical and mental well-being. Let us all work together to survive this pandemic!