Thailand is experiencing an increase in COVID-19 infections, with more than 2000 new infections a day. Since the pandemic began, more than 300 coronavirus-related deaths have been reported in the country. Rising to the call for more medical front liners to serve and provide support to patients during the pandemic, idsMED Thailand is lending its support to help these medical heroes in the best way possible through our CSR programs. We donated N95 RespoKare Anti-Viral Masks to provincial hospitals in the Northern, Central and Southern regions as well as in Bangkok.
Our Consumable team undertook the distribution of the N95 RespoKare Anti-viral Masks to the various parts of Thailand on the 3rd and 5th of May. It began from the Northern region on the 3rd of May when 300 pieces of the RespoKare Masks were delivered to Maharaj Nakorn Chiangmai Hospital and received by the hospital's director Dr. Narane Chotirosniramitr.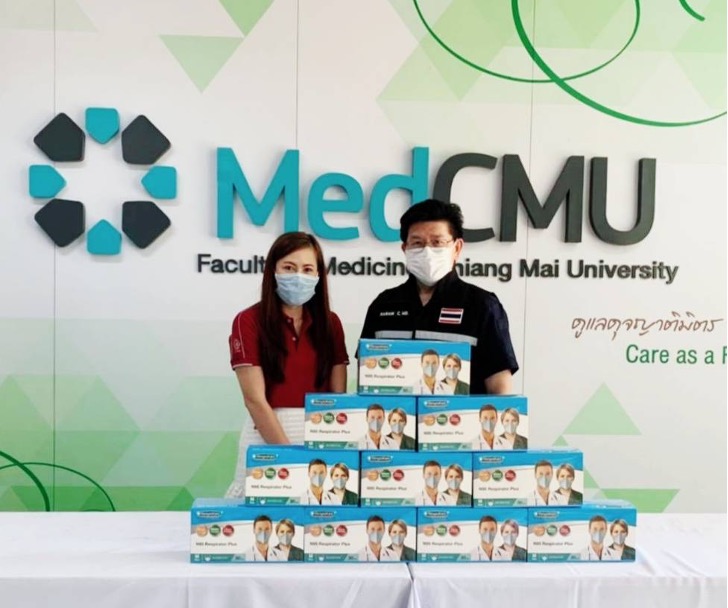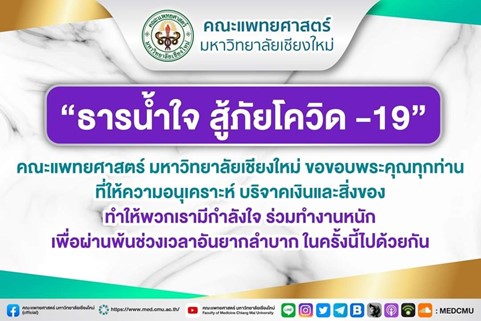 On the 5th of May, deliveries of the masks were made to two areas in the Southern region:
• 300 pieces to the Surat Thani Provincial Public Health and the Provincial Public Health's Director Dr. Manu Sukonsakul received the delivery.
• 300 pieces to another Southern strategic region close to the neighbourhood border of Hadyai and Songkhla - the Emergency Department of Songkhla Nakarin University Hospital. Dr. Thammapas Piyasuwannakul, Head of Emergency Medicine, received the delivery.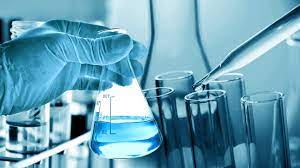 For the Central region, 300 pieces of the masks were sent to the Nakhon Sawan Provincial Public Health. The delivery was received by Dr. Adisorn Worathanasak, a public health director in the Nakhon Sawan Province.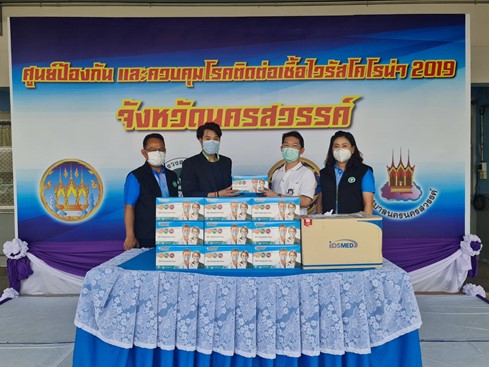 On the same day in Bangkok, Dr. Tipa Chakorn, Head of Emergency Department, Siriraj Hospital, received the 300 pieces of masks for the Emergency Department, Siriraj Hospital.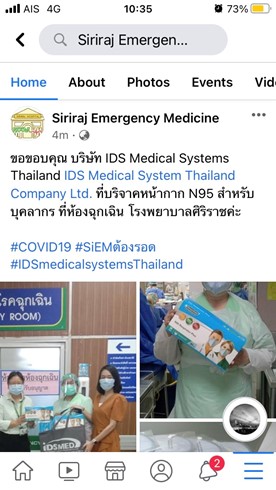 Product Information: The RespoKare N95 Anti-Viral mask can inactivate virus and bacteria particles within 5 minutes. This includes viruses from airborne diseases like influenza, measles, tuberculosis, as well as some allergens and pollutants.
The mask consists of four layers, including a soft, comfortable inside lining. The second layer has copper and zinc ions, which trap and neutralise particles. The outer layer has an acidic coating, which creates a low pH environment that also helps destroy viral and bacterial proteins.