Event News
16 November 2021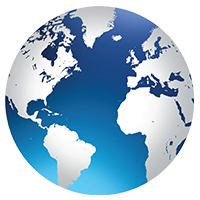 On 29th October 2021, idsMED Solutions Plus aired its sixth episode of "PodCare - Story Behind the Line" podcast, with the topic "Flying Doctor: An Oasis in Papua Island". idsMED Solutions Plus was honoured to have Mr. Devrila M. Indra, doctorSHARE's Flying Doctor Program coordinator, as our special guest.

In this episode, Mr. Indra recounts doctorSHARE's journey in providing health services for the people of Indonesia, through the Flying Doctor program. This program was initiated because of the urgency and commitment to provide for the health and medical needs of the hard-to-reach communities such as the people of Papua Island. Through doctorSHARE, access to free medical treatment, minor surgeries, and public health education have become a possibility for these communities.

doctorSHARE is part of the Doctor Care Foundation in Indonesia and through their Flying Doctor Program, they are committed to reaching out to the remote communities in the mountainous areas and forest interiors in Indonesia.