Effective hand hygiene is a crucial practice in delivering healthcare to patients, especially when executed promptly and with the appropriate techniques, leading to a significant impact on saving millions of lives. In alignment with the World Health Organization's (WHO) 2023 campaign "Accelerate Action Together. SAVE LIVES – Clean Your Hands", hospitals in Singapore are actively working towards revitalising the awareness of the importance of hand hygiene among their staff.
To commemorate World Hand Hygiene Day on 5 May 2023, idsMED Singapore participated in a series of events organised by hospitals across the country from 3 to 24 May 2023. These events showcased infection control products, providing hospital staff with hands-on experience and encouraging them to practice good hand hygiene.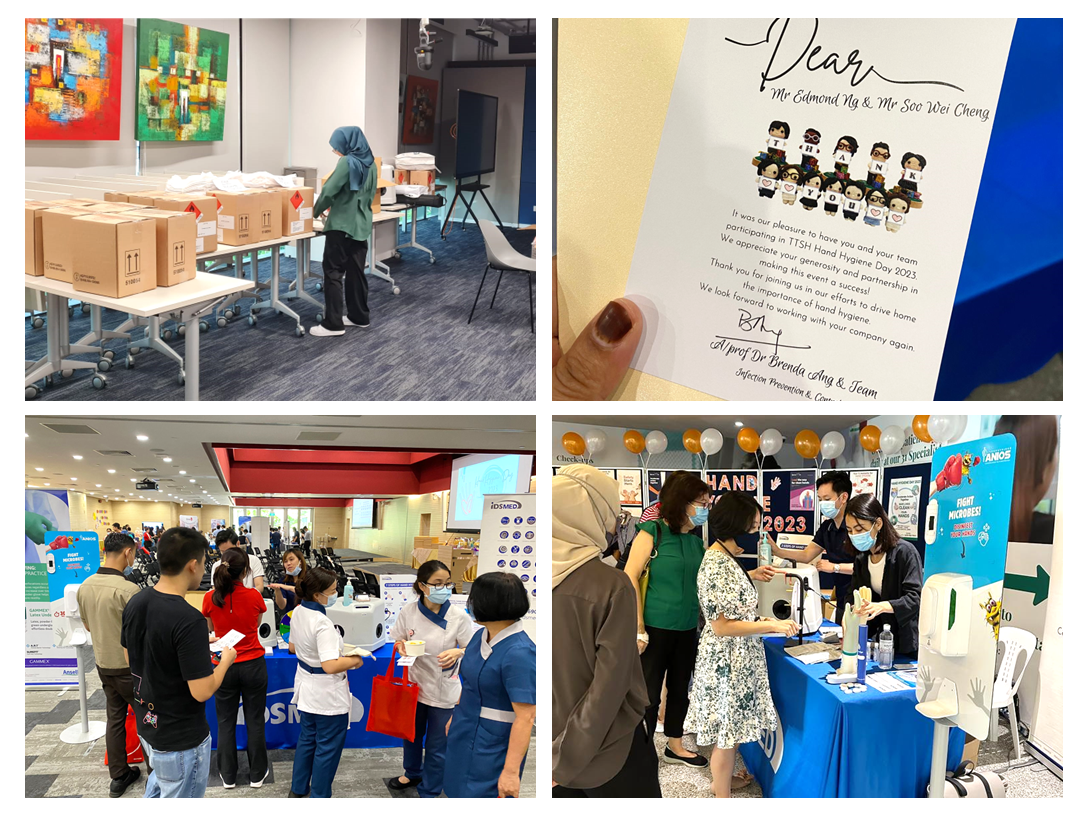 The Field Sales Specialist (FSS) and Medical Specialty Care (MSC) teams collaborated seamlessly to ensure the successful preparation for the events taking place throughout the month of May. They worked hand in hand, from meticulously packing the necessary materials to effectively setting up the booths at each event. Additionally, they engaged with hospital staff at the booths, providing valuable information and addressing any inquiries or concerns. This collaborative effort ensured a smooth and impactful experience for everyone involved.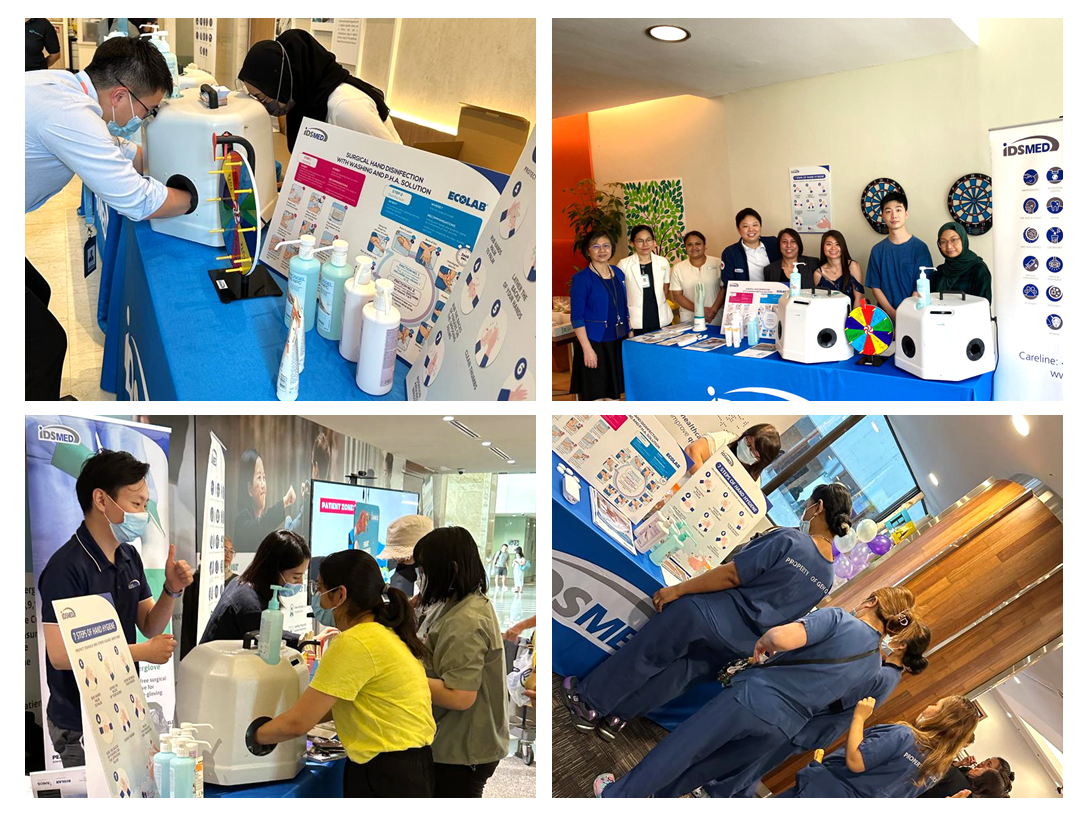 At each booth, the idsMED team showcased hand sanitisers, allowing hospital staff to personally test their texture and effectiveness. To promote good hand hygiene practices, the team also demonstrated the proper technique using the fluorescent gel and CouCou box. Participants who successfully demonstrated good hand hygiene were entitled to spin the Wheel of Good Hand Hygiene for a chance to win exciting prizes. This engaging activity not only encouraged active participation but also reinforced the importance of maintaining excellent hand hygiene in a fun and interactive manner.
These interactive booths provided a valuable opportunity for the FSS and MSC teams to engage with the participants directly. These hands-on experiences not only allowed the team to promote products but also fostered meaningful connections with the attendees. We commend the tremendous effort put forth by Team idsMED SG in making these booths a success. Thank you for your dedication and professionalism!