Event News
21 October 2022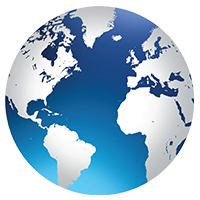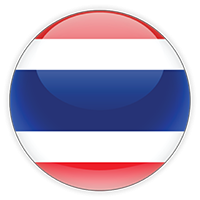 On 17 October 2022, idsMED Thailand welcomed Mr. Ben Chang, CEO and Founding Partner, and Mr. Rufi Susanto, Group President, to the CEO Townhall and Annual Awards and Appreciation 2022 at the idsMED office. The event, which was held both on-site and online, provided a great opportunity to gather everyone. During this event, it was also a time to give recognition to the long service staff of idsMED, as well as those who worked hard to consistently demonstrate the company's brand promise and CORE values.

In this special event, idsMED Thailand is delighted to spend time with Mr. Ben Chang because in Thai culture, Ben is respected not only because he is the CEO, but also because he is respected as idsMED Thailand's father who provides light and direction to the team.

During the CEO Townhall, Ben thanked everyone for their hard work and commented on the growth of idsMED Thailand in the past 11 years in creating the following:
• Asia's largest Medical Distribution Infrastructure to be a sustainable and scalable medical supply chain solutions company
• A Brand Promise and unique idsMED organizational culture as One idsMED family of talented and committed people
• Building a strong and unified leadership team for the future to lead and dominate Asian Distribution

For his closing remarks, Rufi thanked everyone for their hard work and extended his gratitude to the staff's families for their support. He also reminded everyone of the importance of brotherhood wherein the big brother helps their younger brother most of the time, which can also be done vice-versa.

Everyone at idsMED has been chosen to be a part of the company to deliver healthcare solutions to improve the quality of life. Each staff's passion at work helps to create unity and the energy which drives everyone to achieve individual as well as group goals.

Following the CEO townhall, the Annual Awards and Appreciation 2022 were held to give recognition to staff who have served for 5 years.

Congratulations to the following employees who received their awards for the respective categories:

Loyalty Service Awards – 5 years
Ms. Warunee Anusee
Ms. Adchara Panomusawong
Ms. Kannikar Nora
Ms. Jenjira Bunchai
Ms. Ketsara Sansaiya
Ms. Arisara Wichachai
Ms. Apirada Prucksakorn
Ms. Merica Dumrongsakul
Mr. Weerachon Maneekheaw
Mr. Suthipan Naungbureeram
Mr. Thawatchai Kulalar
Mr. Chaiwoot Sankaew
Ms. Chanyapak Moonsakrat
Ms. Paweennut Thinboonchote
Mr. Waradon Sriwongsa
Ms. Sukanda Hoisangwal
Mr. Theera Pornprasert
Ms. Kullapat Nusomjit
Ms. Napatchanan Nakruea
Mr. Phatsarun Nak-A-Ram

The HEART (Happy, Engaging, Approachable, Responsible, and Trustworthy) Award is another important award given during the AAA. This award gives recognition to colleagues who have consistently demonstrated exceptional behaviours in delivering the idsMED Brand Promise – "We Care with a HEART because your life matters".

The four individuals who received the HEART awards were:

HEART Awards
Ms. Benjamaporn Jeankor
Ms. Suthivan Suthivannarat
Ms. Suphaphan Suppetch
Ms. Passorn Rattanawaraha

The ceremony culminated with the CEO Award to recognise employees who made a positive impact on the success of the business with their exceptional contributions.

The two employees who were recipients of the CEO Awards were:

CEO Awards
Mr. Boonchai Wisetbanchong
Ms. Apirada Prucksakorn

Congratulations to all the awardees!

"The CEO, President, and the Management team thanked us for our hard work when in fact, we should be the ones to thank them for their direction and support no matter how hard the situation it is. We are truly grateful." - Metani Ausawalarp, Marcom Manager

Our sincere appreciation goes to all the teams who generously helped to make idsMED Thailand a successful medical distribution company.