It was an auspicious day on 20 May 2022 for idsMED Singapore as it celebrated the grand opening of their new office. Joining in the celebration were the Executive Management Team (EMT) who had arrived in Singapore a few days earlier for the Annual Managers Conference, together with about 140 staff from the Singapore office. Fellow colleagues from the regions were also invited to witness this event online.
The event began with an opening address by Group CEO and Founding Partner, Mr. Ben Chang. He highlighted how it was a milestone day of acknowledgement and celebration and expressed his gratitude to have everyone present (physically and online) as one idsMED family as he presented the new idsMED Corporate video.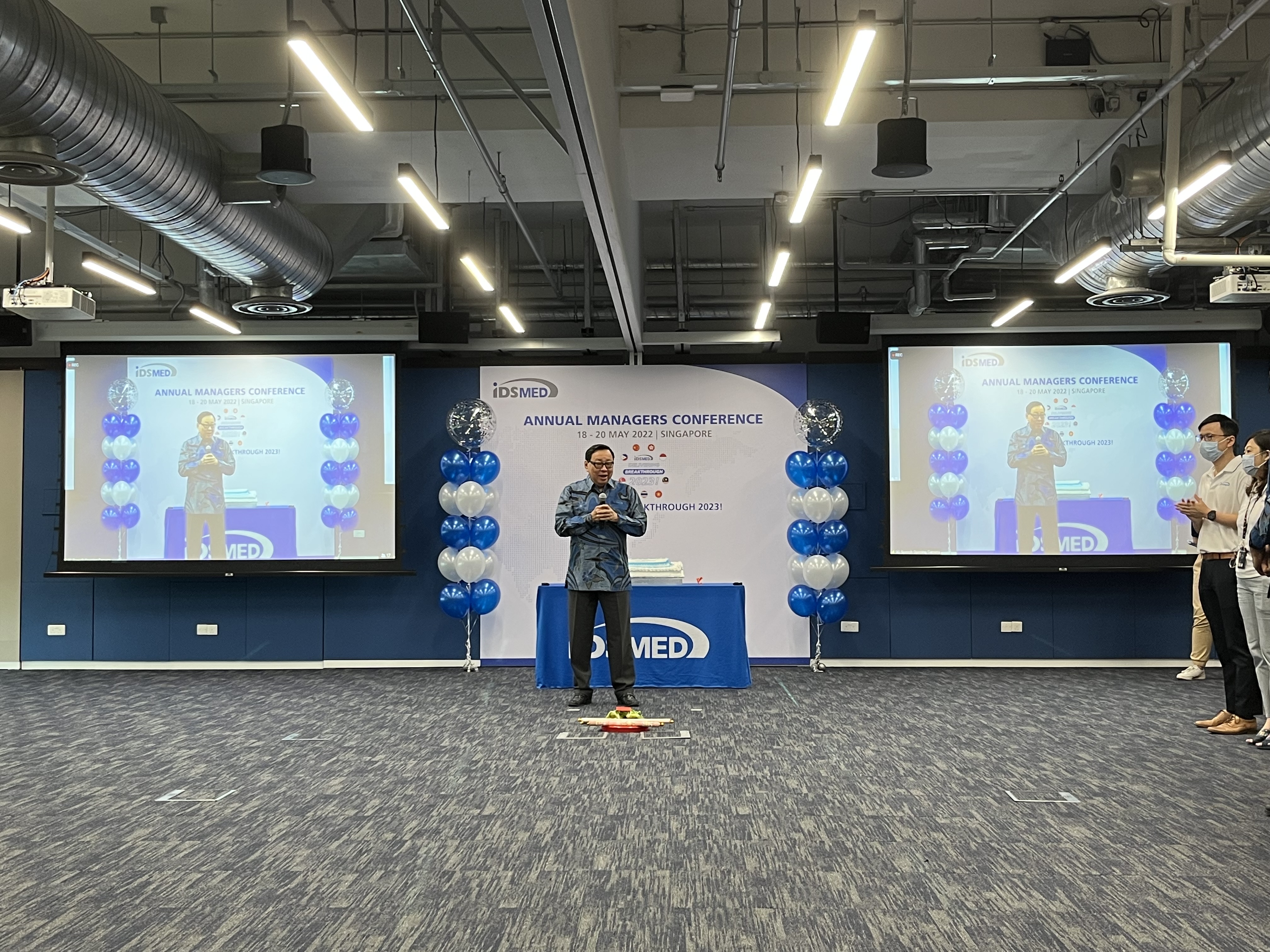 As a symbol of a new beginning, the ribbon-cutting ceremony was conducted at the reception counter and graced by Mr. Ben Chang, together with idsMED Group President Mr. Rufi Susanto, Singapore Managing Director and SVP Mr. Shrikanth Sankar, and Hong Kong Regional Managing Director and EVP Mr. Gerald Tan.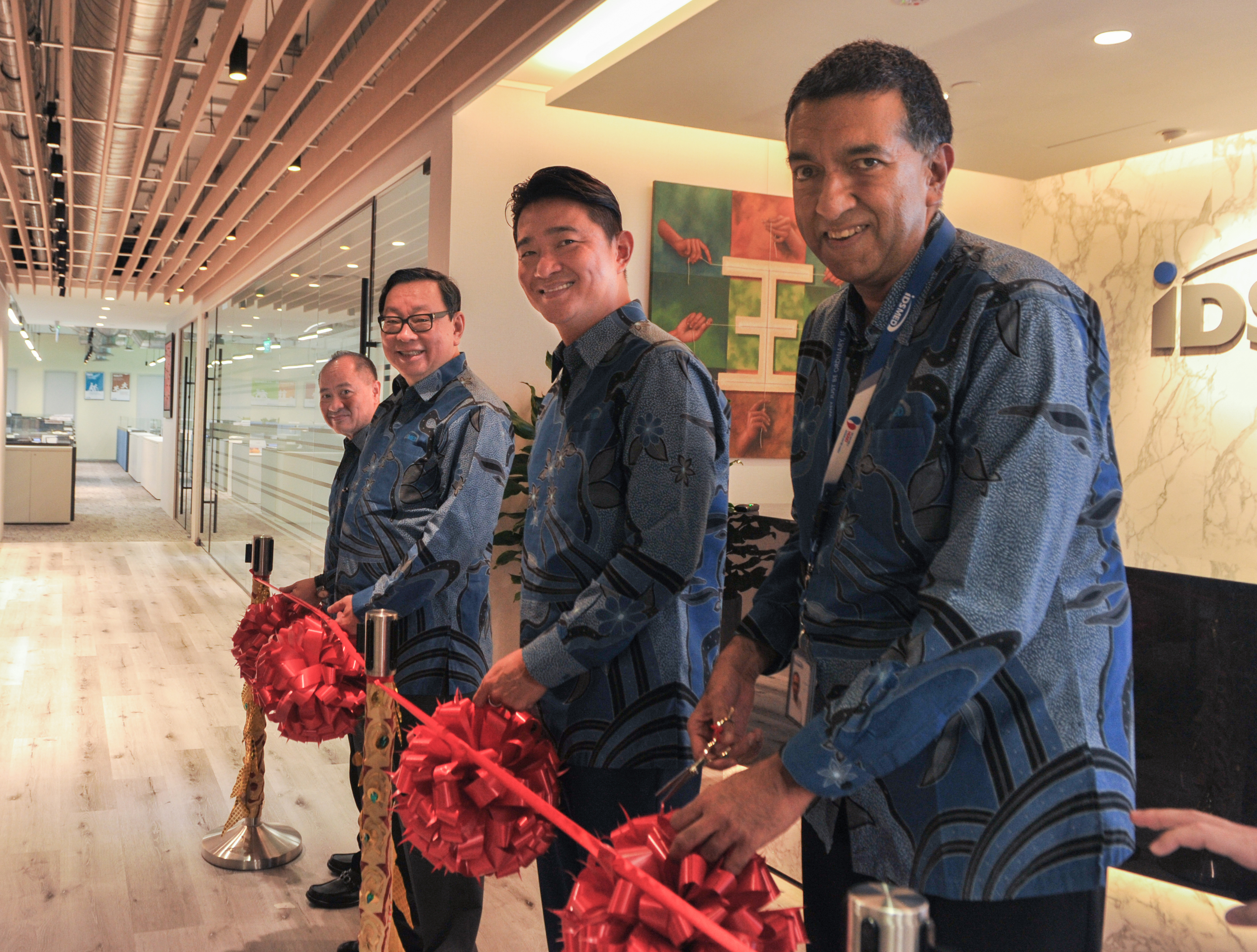 Left to right: Mr. Gerald Tan, Mr. Ben Chang, Mr. Rufi Susanto, Mr. Shrikanth Sankar


The celebration continued with the lion dance performance which symbolises prosperity, good luck, and success for idsMED. A pair of scrolls were presented to both Ben and Rufi after the magnificent performance. Holding back the excitement, everyone then scurried to take a peek at the four numbers, which were made from peeled oranges, arranged during the performance.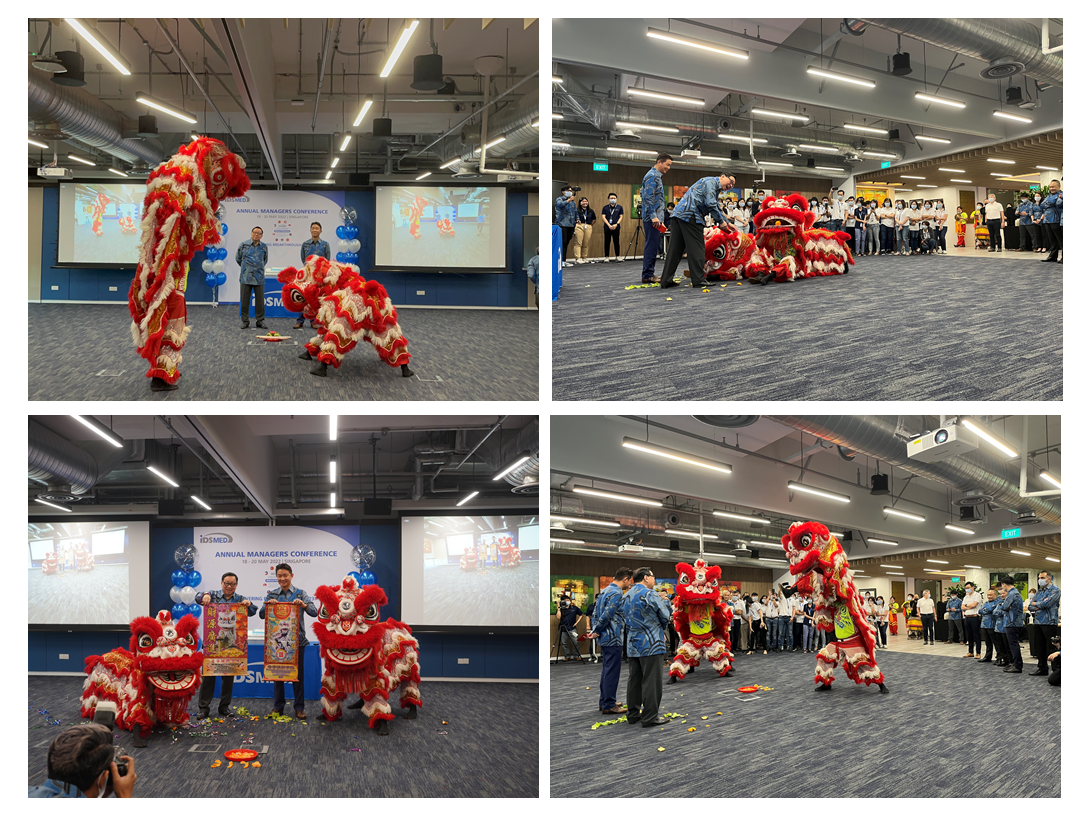 Following the performance, all EMT members were invited to the cake-cutting ceremony and group photo session. During this time, the lions ventured around the office to bless the area. It has been said that those who wish to receive blessings from the lions would have to place a pair of oranges with a red packet on their desks.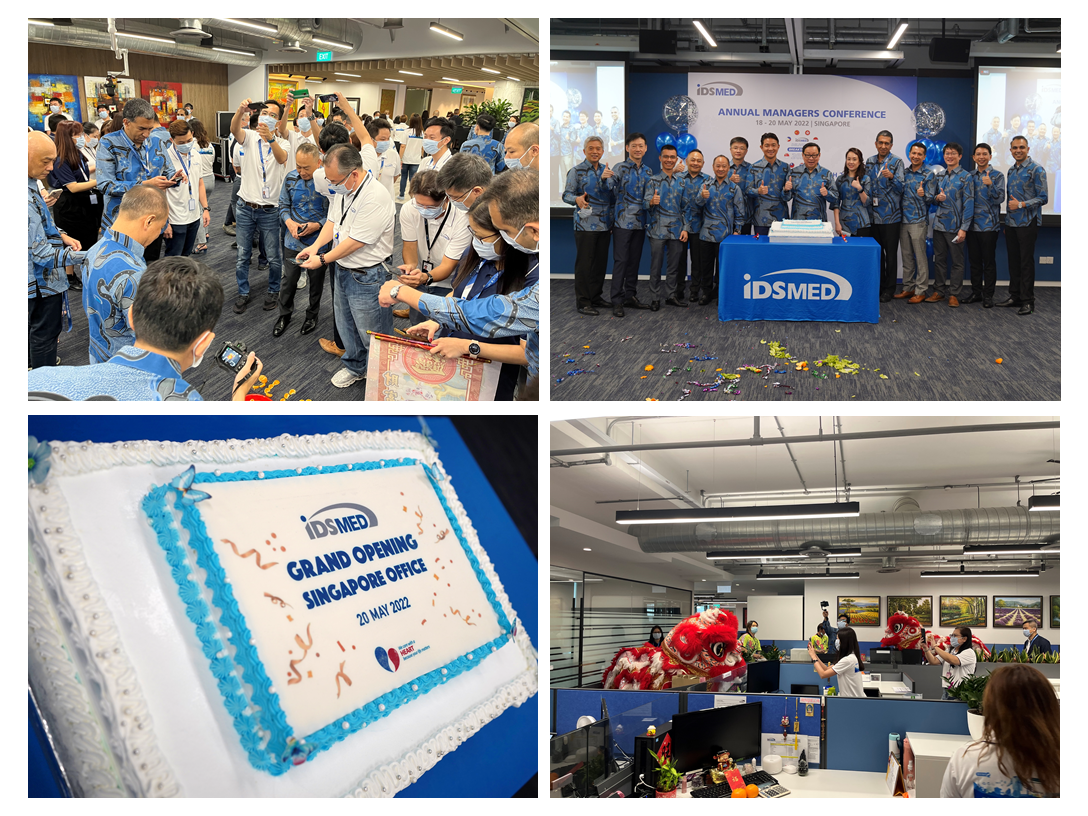 After all the excitement, everyone bonded together over lunch as noon approached, signifying the end of this memorable event.
A big thank you to the committee and volunteers for their enormous contributions in making this successful celebration possible!