Event News
14 October 2022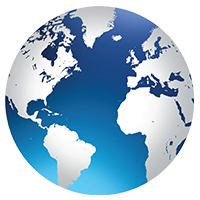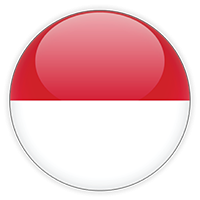 On 11 October 2022. idsMED Indonesia held the CEO Townhall together with its Annual Awards and Appreciation 2022 at the idsMED Indonesia office at Wisma 76, Jakarta. The event was also conducted online to accommodate participation by all idsMED Indonesia branches across the country.

Ben Chang, Group CEO and Founding Partner who was present at the event, thanked everyone for their hard work and for the teamwork which has been built since the beginning. Ben also highlighted idsMED's vision and mission in connection with the idsMED Strategic Plan 2021-2023 and answered several questions from the audience, both on-site and online, on this special occasion.

Underlining the values of idsMED, Ramli Laukaban, idsMED Indonesia Managing Director and SVP, reiterated the meaning of loyalty to the idsMED values and the philosophy behind it. In recognition of staff loyalty, idsMED awards an annual gift to those who have dedicated themselves to working at idsMED for 5 years, 10 years, and so on.

The highlight of the event was the presentation of awards in the form of gold coins equivalent to the years of service of each awardee. The awards were presented by Ben Chang, Rufi Susanto, idsMED Group President, and Ramli Laukaban.

Following the loyalty service award, the Heart Award and the CEO Award were the next two most important awards to be given. The Heart Award was presented to those who have personified the idsMED brand promise while the CEO Award was given to those who exemplified the values of idsMED.

Below are the recipients of the Annual Awards and Appreciation 2022:

5 Years' Service Awardees
• Abd. Wandi S
• Abdul Hamid
• Akhmad Fajar
• Arief Hadianto
• Aufar Valdano
• Cery Bles Manarisip
• Dapot Alfreddy Sinaga
• Diana Yoseline Olivia
• Doni Lesmana
• Elsa Cahaya Romadhon
• M Harjanti Nuswantari
• Ifan Alfiyan
• Ihda Fithriyana
• Lhatziyana Wahyujati
• Malikin
• Martinus Denny Sarwono
• Mazlan
• Muhammad Amin Raies
• Muhammad Lukmansyah
• Muhammad Ridwan
• Muhammad Septio Nugraha
• Nana Supriatna
• Nia Yuliana
• Nurhijrah Mardan
• Richky Bagus Kristian
• Ricky Hamdani
• Ridwan Basan
• Riyanti Hamdani
• Rizki Sadiawan
• Said Mashud
• Sofian
• Trialisa Ayu Larasati
• Windy Petronella M Purba
• Yanriski Stiasih
• Yohanes Doky Anggoro
• Zuraida Syafara Dzuhro

10 Years' Service Awardees
• Andi Sopian
• Cristin
• Desryana Natalia Marunduri
• Diah Eka Kurniawati
• Edi Yanto
• Ervina Puspitaningrum Sp
• Go Siow Lin Widodo
• Heru Widodo
• Khoirul Fiqri
• Muhammad Rizani
• Ridwan Maulana
• Setyowati
• Suroso
• Suryadi

15 Years' Service Awardees
• Dhanny Surya
• Endang Lismiati
• Ernawaty
• Firda Maharani
• Ida Santi
• Johan
• Mohammad Athur Yassin
• Muktamid
• Nur Rachmawati
• Yuni Herman Santoso

20 Years' Service Awardee: Ony Prasetyo

25 Years' Service Awardees:
• Ehsanul Anam
• Junaidi

Heart Award:
• Fitri Maytasari
• Sonia Mahrudin

CEO Award: Welly Chandra Wijaya

Congratulations to all the AAA 2022 awardees!